the name of the doctor
me at the beginning of the episode: it'll all make sense at the end
me in the middle of the episode: it'll make sense at the end
me 5 minutes from the end: it'll make sense at the end
me 30 seconds from the end: it'll make sense at the end????
the end: what
Hello Pizza.
1 tag
Wait...
If Jack Frost could carry Sophie back to her house, wouldn't that mean she believed in him first?
tonightsadangernight: wheresoswald: don't hate the fandom. hate the fandumb. I would like to make this my official position on the matter.
Watch
samtheheroo: peetafangirl4life: babytheleopard: beautifulwhatsyourhurry: margflower: tyleroakley: outlawsoflove: My class pretended to play dead. Just as the Mayans predicted, the apocalypse came with the signal of a cough. "Stop being dead right now." the initial panic though omg This is great! The teacher's reaction is so funny. im crying this is so funny The...
Got ROTG on bluray
Watch
wolf-of-the-black-rose: staingirl: stormxpadme: The full The Avengers Gag Reel (blu ray cut) for your pleasure. Need this on my dash again. FOREVER REBLOG
I dream in unwritten fanfiction.
thecambrianexplosion: Does anyone know where to get a good playlist/guide to all the transmedia aspects of The Lizzie Bennet Diaries so you can know which of Lydia's videos to watch when, for example, and see the twitter posts, etc? Go to the lizzie bennet website: http://www.lizziebennet.com/ They have it all in order from the beginning. 
When I drive in the neighborhood, I drive on the...
I love Kimya Dawson.
I don't have a picture of her, so here's a quick sketch from An Evening of Awesome. To put a long story short, I fell in love with her music a few years ago when I was going through some serious mental challenges. Her songs had so much emotion and so much truth that I immediately connected with them. Her performances are powerful because she really cares about her music. I might...
6 tags
Just finished Grave of the Fireflies.
It's safe to say that I completely lost it.  The tears are flowing freely.  
let us take a moment
To appreciate the fact that when Darcy thought he was alone with Gigi, he wasn't talking like a pompous rich guy. He was talking like a concerned brother.
10 tags
3 tags
minniemouseketeer: Oh my god guys, so I was watching 'Freaks and Geeks,' and this just happened: And I pretty much just flipped out at my computer because I discovered the origin of this gif: I feel like I understand Tumblr so much more, now. THIS EXACT THING JUST HAPPENED WITH ME!
16 tags
So I just got back from Rise of the Guardians....
allthingsnerdy99: Read More I was talking bout that in the theater (The one about the sister watching jack… you know…) I think we had the same reaction here.
4 tags
4 tags
5 tags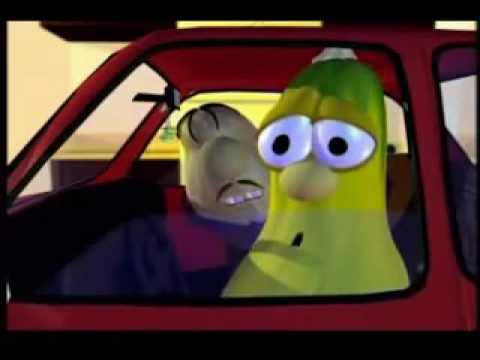 So... My dad has a pinterest...
Considering the man can't even turn off the TV, this surprises me.
Clever timing...
In Pride and Prejudice, Darcy asks Lizzie if her feelings have changed since last April. Well, guess when the vlog started/Darcy first got insulted? April 2012. Hank, I see what you did there.
9 tags
3 tags
8 tags
3 tags
My comment on episode 59
11 tags
7 tags
4 tags
7 tags
3 tags
spooky-cakeballs: PTERODACTYL SCREECHING BECAUSE WE GET DARCY IN THE NEXT LBD VIDEO OH MY GOD DO YOU KNOW HOW LONG I'VE BEEN WAITING FOR THIS? IT'S THE PROPOSAL VIDEO IT'S THE PROPOSAL VIDEO IT'S THE PROPOSAL VIDEO
3 tags
7 tags
6 tags
6 tags
YES!!!!! →
2 tags
Reblog if you are a wizard or a witch
live4somethingdie4nothing: mudblood-in-slytherin: 1.4 million wizards on Tumblr! 1.4 MILLION WIZARDS ON TUMBLR ALMOST 2 2 Million! 2.7 Million Almost 3 Million!!!! 4 MILLION!!!! LET'S GET THIS TO 5 MILLION!! Let's get 5 million!!! Instant reblog I REBLOG THIS EVERY TIME IT'S ON MY DASH. WE NEED 7 MILLION THE NOTES. OH GOD Obviously not a muggle. Slytherin...
dean-winchester-is-batman: ...